Main Content
Welcome To Texas Realty Collection
LET US GUIDE YOU HOME...
Kat's seasoned corporate experience and athletic nature allow her to embody the competitive spirit, skill, and communication that lends itself to strong and lasting relationships with clientele. After developing a successful career working internationally for a Fortune 500 company, Kat decided she should transfer her corporate skills and become an entrepreneur in real estate.
Kat has an undeniably strong presence and confidence that has propelled her to continuously achieve her goals and dreams. Her warm personality and ability to be direct has helped her to build a positive image and strong relationship with business owners, families, friends, professional athletes, and celebrities.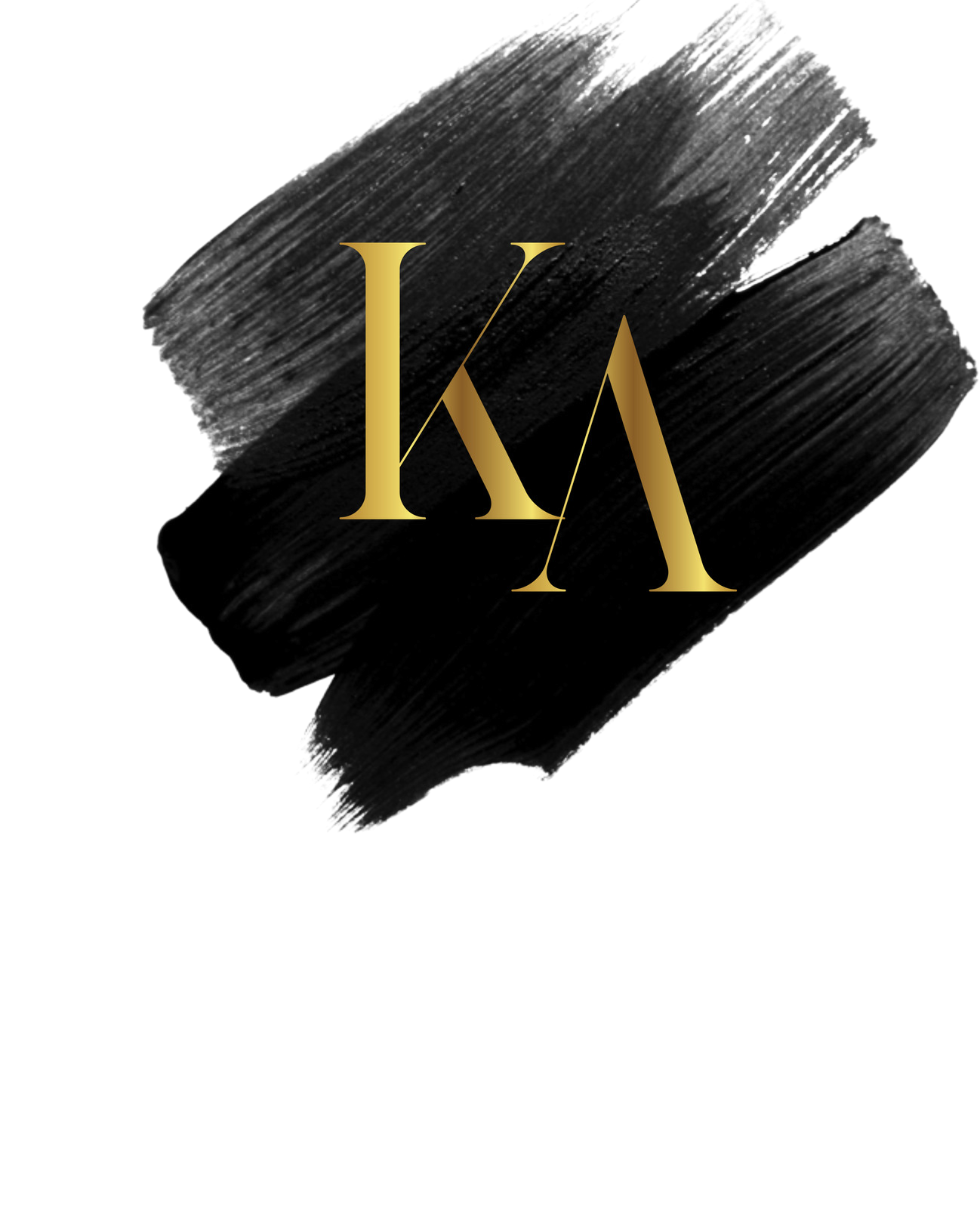 Learn More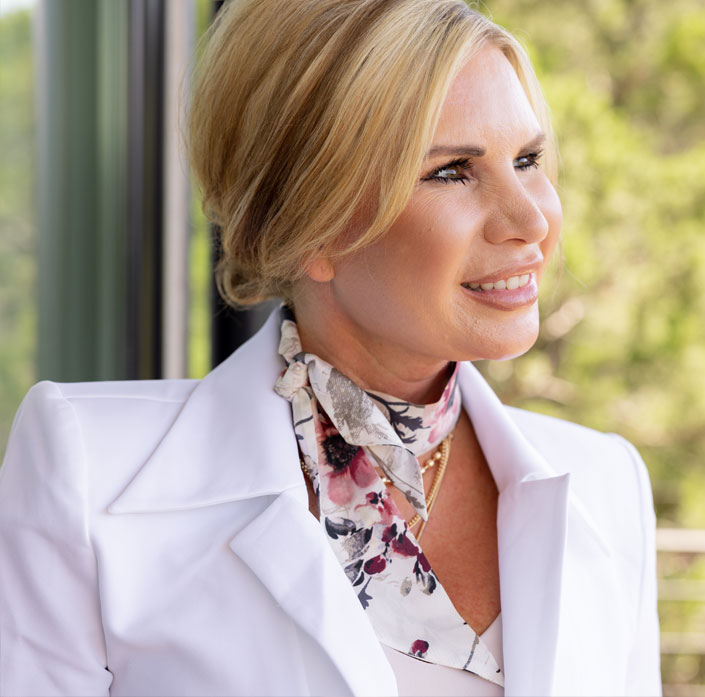 Testimonials
array(7) { [0]=> object(WP_Post)#14724 (24) { ["ID"]=> int(182) ["post_author"]=> string(1) "1" ["post_date"]=> string(19) "2020-09-09 01:55:59" ["post_date_gmt"]=> string(19) "2020-09-09 01:55:59" ["post_content"]=> string(7834) "Kat was an incredible resource for us when we were looking for a rental house in the area. She was always helping us find new homes and setting up times for us to see them. Eventually, she helped us find the perfect home and even got us our rent reduced for the year! I would highly recommend Kat to anyone looking for rental properties or buying a house in the Austin area. She knows the area very well and she is a wonderful person. She even checks in with her current clients to make sure everything is going smoothly throughout the year. Thank you so much Kat!! (First-time renter in Austin) " ["post_title"]=> string(8) "-Jake N." ["post_excerpt"]=> string(0) "" ["post_status"]=> string(7) "publish" ["comment_status"]=> string(6) "closed" ["ping_status"]=> string(6) "closed" ["post_password"]=> string(0) "" ["post_name"]=> string(6) "jake-n" ["to_ping"]=> string(0) "" ["pinged"]=> string(0) "" ["post_modified"]=> string(19) "2020-09-09 01:56:24" ["post_modified_gmt"]=> string(19) "2020-09-09 01:56:24" ["post_content_filtered"]=> string(0) "" ["post_parent"]=> int(0) ["guid"]=> string(77) "https://www.texasrealtycollectiongroup.com/?post_type=testimonials&p=182" ["menu_order"]=> int(0) ["post_type"]=> string(12) "testimonials" ["post_mime_type"]=> string(0) "" ["comment_count"]=> string(1) "0" ["filter"]=> string(3) "raw" } [1]=> object(WP_Post)#14722 (24) { ["ID"]=> int(180) ["post_author"]=> string(1) "1" ["post_date"]=> string(19) "2020-09-09 01:55:02" ["post_date_gmt"]=> string(19) "2020-09-09 01:55:02" ["post_content"]=> string(7414) "Well deserved top producer Kat, we would not anyone but you to represent us. (Relocated from out-of-state and purchased a temporary home and building a custom waterfront home) " ["post_title"]=> string(19) "-Philip & Arlene A." ["post_excerpt"]=> string(0) "" ["post_status"]=> string(7) "publish" ["comment_status"]=> string(6) "closed" ["ping_status"]=> string(6) "closed" ["post_password"]=> string(0) "" ["post_name"]=> string(15) "philip-arlene-a" ["to_ping"]=> string(0) "" ["pinged"]=> string(0) "" ["post_modified"]=> string(19) "2020-09-09 01:55:16" ["post_modified_gmt"]=> string(19) "2020-09-09 01:55:16" ["post_content_filtered"]=> string(0) "" ["post_parent"]=> int(0) ["guid"]=> string(77) "https://www.texasrealtycollectiongroup.com/?post_type=testimonials&p=180" ["menu_order"]=> int(0) ["post_type"]=> string(12) "testimonials" ["post_mime_type"]=> string(0) "" ["comment_count"]=> string(1) "0" ["filter"]=> string(3) "raw" } [2]=> object(WP_Post)#14720 (24) { ["ID"]=> int(178) ["post_author"]=> string(1) "1" ["post_date"]=> string(19) "2020-09-09 01:54:00" ["post_date_gmt"]=> string(19) "2020-09-09 01:54:00" ["post_content"]=> string(7931) "I contacted Kat and another realtor to get estimates on how much she could sell my properties for. Her estimates were significantly higher, so I decided to go with her for six months. She did a fantastic job and proved her aggressive estimates were realistic. Kat kept me abreast of all  developments, was always responsive, and ended up with successful sales within a short time. She proved very skilled during negotiations, since there are so many more line items that affect the bottom line than just the nominal sales price. I ended up extremely happy with her services and will keep with her in the future. Kat deserves the highest recommendations! (Out of state investors selling land) " ["post_title"]=> string(15) "-Yair & Orit K." ["post_excerpt"]=> string(0) "" ["post_status"]=> string(7) "publish" ["comment_status"]=> string(6) "closed" ["ping_status"]=> string(6) "closed" ["post_password"]=> string(0) "" ["post_name"]=> string(11) "yair-orit-k" ["to_ping"]=> string(0) "" ["pinged"]=> string(0) "" ["post_modified"]=> string(19) "2020-09-09 01:54:28" ["post_modified_gmt"]=> string(19) "2020-09-09 01:54:28" ["post_content_filtered"]=> string(0) "" ["post_parent"]=> int(0) ["guid"]=> string(77) "https://www.texasrealtycollectiongroup.com/?post_type=testimonials&p=178" ["menu_order"]=> int(0) ["post_type"]=> string(12) "testimonials" ["post_mime_type"]=> string(0) "" ["comment_count"]=> string(1) "0" ["filter"]=> string(3) "raw" } [3]=> object(WP_Post)#14711 (24) { ["ID"]=> int(176) ["post_author"]=> string(1) "1" ["post_date"]=> string(19) "2020-09-09 01:51:09" ["post_date_gmt"]=> string(19) "2020-09-09 01:51:09" ["post_content"]=> string(7324) "You rock! The "BEST" realtor in town!! (Sold their investment property in Round Rock) " ["post_title"]=> string(19) "-Sheila & Johnny IC" ["post_excerpt"]=> string(0) "" ["post_status"]=> string(7) "publish" ["comment_status"]=> string(6) "closed" ["ping_status"]=> string(6) "closed" ["post_password"]=> string(0) "" ["post_name"]=> string(16) "sheila-johnny-ic" ["to_ping"]=> string(0) "" ["pinged"]=> string(0) "" ["post_modified"]=> string(19) "2020-09-09 01:53:21" ["post_modified_gmt"]=> string(19) "2020-09-09 01:53:21" ["post_content_filtered"]=> string(0) "" ["post_parent"]=> int(0) ["guid"]=> string(77) "https://www.texasrealtycollectiongroup.com/?post_type=testimonials&p=176" ["menu_order"]=> int(0) ["post_type"]=> string(12) "testimonials" ["post_mime_type"]=> string(0) "" ["comment_count"]=> string(1) "0" ["filter"]=> string(3) "raw" } [4]=> object(WP_Post)#14712 (24) { ["ID"]=> int(174) ["post_author"]=> string(1) "1" ["post_date"]=> string(19) "2020-09-09 01:49:51" ["post_date_gmt"]=> string(19) "2020-09-09 01:49:51" ["post_content"]=> string(7667) "Kat is a fabulous realtor who exceeded all expectations. She would check in every few days and had great advice when it came for pricing the property and negotiating multiple offers. As I was selling a lot I expected to be on the market for at least 6 months. Using her local connections, she had multiple offers on the property within two weeks for nearly full listing price. Well done Kat! (Out of state investor selling land) " ["post_title"]=> string(10) "Gustavo C." ["post_excerpt"]=> string(0) "" ["post_status"]=> string(7) "publish" ["comment_status"]=> string(6) "closed" ["ping_status"]=> string(6) "closed" ["post_password"]=> string(0) "" ["post_name"]=> string(9) "gustavo-c" ["to_ping"]=> string(0) "" ["pinged"]=> string(0) "" ["post_modified"]=> string(19) "2020-09-09 01:50:37" ["post_modified_gmt"]=> string(19) "2020-09-09 01:50:37" ["post_content_filtered"]=> string(0) "" ["post_parent"]=> int(0) ["guid"]=> string(77) "https://www.texasrealtycollectiongroup.com/?post_type=testimonials&p=174" ["menu_order"]=> int(0) ["post_type"]=> string(12) "testimonials" ["post_mime_type"]=> string(0) "" ["comment_count"]=> string(1) "0" ["filter"]=> string(3) "raw" } [5]=> object(WP_Post)#10038 (24) { ["ID"]=> int(172) ["post_author"]=> string(1) "1" ["post_date"]=> string(19) "2020-09-09 01:48:46" ["post_date_gmt"]=> string(19) "2020-09-09 01:48:46" ["post_content"]=> string(7323) "Kat is great! Personable and helpful and knows the real estate market inside and out! " ["post_title"]=> string(10) "-Anonymous" ["post_excerpt"]=> string(0) "" ["post_status"]=> string(7) "publish" ["comment_status"]=> string(6) "closed" ["ping_status"]=> string(6) "closed" ["post_password"]=> string(0) "" ["post_name"]=> string(9) "anonymous" ["to_ping"]=> string(0) "" ["pinged"]=> string(0) "" ["post_modified"]=> string(19) "2020-09-09 01:48:59" ["post_modified_gmt"]=> string(19) "2020-09-09 01:48:59" ["post_content_filtered"]=> string(0) "" ["post_parent"]=> int(0) ["guid"]=> string(77) "https://www.texasrealtycollectiongroup.com/?post_type=testimonials&p=172" ["menu_order"]=> int(0) ["post_type"]=> string(12) "testimonials" ["post_mime_type"]=> string(0) "" ["comment_count"]=> string(1) "0" ["filter"]=> string(3) "raw" } [6]=> object(WP_Post)#14727 (24) { ["ID"]=> int(169) ["post_author"]=> string(1) "1" ["post_date"]=> string(19) "2020-09-09 01:47:01" ["post_date_gmt"]=> string(19) "2020-09-09 01:47:01" ["post_content"]=> string(7500) "Excellent customer service skills. Accessible and interested in helping you find the perfect home. Great job finding us temporary housing while our house was being built. (Clients relocated to Austin and found a new build as well as comfortable temporary lease) " ["post_title"]=> string(16) "-Joe & Nellie C." ["post_excerpt"]=> string(0) "" ["post_status"]=> string(7) "publish" ["comment_status"]=> string(6) "closed" ["ping_status"]=> string(6) "closed" ["post_password"]=> string(0) "" ["post_name"]=> string(12) "joe-nellie-c" ["to_ping"]=> string(0) "" ["pinged"]=> string(0) "" ["post_modified"]=> string(19) "2020-09-09 01:48:03" ["post_modified_gmt"]=> string(19) "2020-09-09 01:48:03" ["post_content_filtered"]=> string(0) "" ["post_parent"]=> int(0) ["guid"]=> string(77) "https://www.texasrealtycollectiongroup.com/?post_type=testimonials&p=169" ["menu_order"]=> int(0) ["post_type"]=> string(12) "testimonials" ["post_mime_type"]=> string(0) "" ["comment_count"]=> string(1) "0" ["filter"]=> string(3) "raw" } }