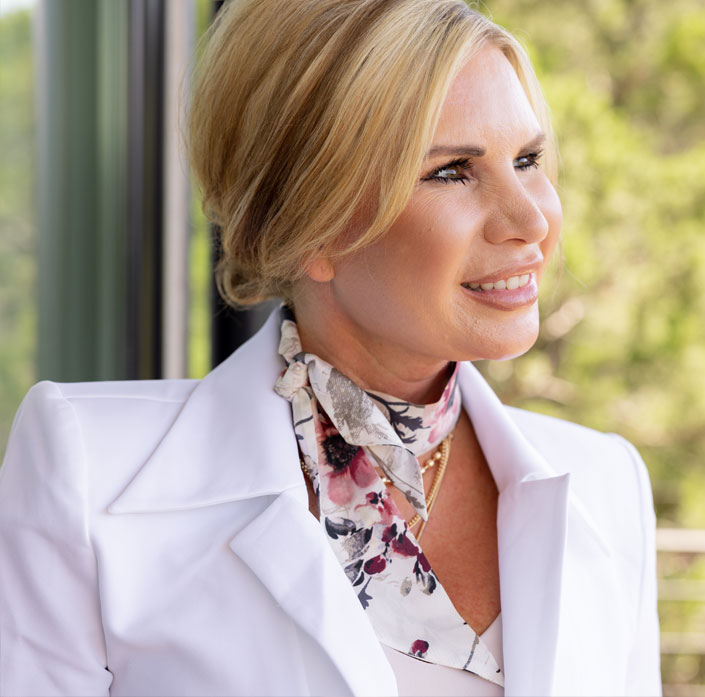 Kat's seasoned corporate experience and athletic nature allow her to embody the competitive spirit, skill, and communication that lends itself to strong and lasting relationships with clientele. After developing a successful career working internationally for a Fortune 500 company and encountering an unpleasant experience during a real estate transaction, Kat decided she should transfer her corporate skills and become an entrepreneur in real estate.
Kat has an undeniably strong presence and confidence that has propelled her to continuously achieve her goals and dreams. Her warm personality and ability to be direct has helped her to build a positive image and strong relationship with business owners, families, friends, professional athletes, and celebrities.
She has lived in Lakeway, Lago Vista, and Liberty Hill and is continuously educating herself on the surrounding marketplaces in and around Austin. As a transplant to Austin, Kat understands the process of moving from out-of-state and finding your next dream home in unfamiliar territories. She is committed to helping clientele understand the current trends in the marketplace, growth developments, and depicting the vision of investing in their dream! Kat doesn't measure success through achievements or awards but rather through the satisfaction of her clients.
9442 N Capital Texas Hwy 1-625 Austin, Texas 78759